Our job offer for you:
»HSE- & QM-Manager (m/f/d)«
Job offer from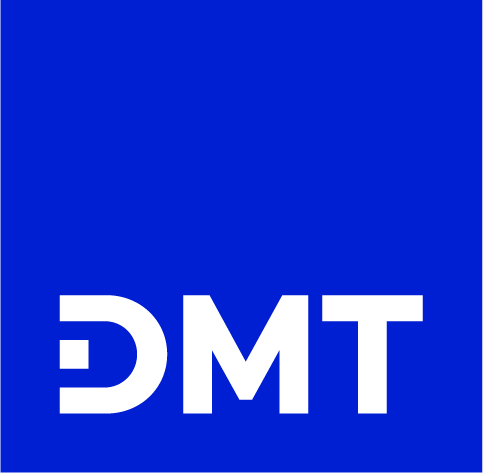 Position to be filled at
DMT GmbH & Co. KG, Location Essen
This is what you can expect
Support the project manager and construction manager in managing an effective zero harm culture and influence zero harm change throughout the project; assist the project team to promote a positive safety culture through provision of information from initiatives including site safety walks, observations and toolbox talks
Create HSEQ policies and procedures for the project in accordance with the clients' standards and liaise with key stakeholders (engineers, construction/project managers, government regulators, client representatives) to ensure that the applicable knowledge is gained when hazard studies (HAZID/HAZOP/LOPA/RAMBO, etc.) are performed and that regulatory compliance is achieved
Undertake project workplace inspections/observations, provide coaching, guidance and advice to assist in maintaining a safe work environment; undertake safe work method statement and job safety analysis reviews as needed; provide effective support and guidance in incident management to the project
Ensure compliance with zero harm obligations pursuant to procedures, statutory provisions, and client requirements; proactively communicate with the client and subcontractors to assist in prevention and reduction of workplace incidents, supporting incident investigations to find root causes and contributing factors using ICAM; ensure all incidents (including near misses) are reported and investigated, with any corrective actions monitored to completion and close-out
Collaborate with managers, project engineers, supervisors and other project personnel to ensure the project's quality assurance/quality control (QA/QC) requirements and develop plans for the delivery strategy; create and review the quality documentation produced for the project and by subcontractors and suppliers and confirm it meets the minimum project quality requirements; effectively manage project non-conformances through to close-out
Conduct and document surveillance inspections on contractor on-site works, contractor off-site works, trending issues and pre-award manufacturers workshop inspections; support pre-award and compliance audits where required; ensure that the project and subcontractors have appropriate resources to fulfil their QA/QC responsibilities and confirm their inspection personnel have the required competencies to perform their tasks
This is what we expect
Engineering degree (diploma, master's, bachelor's degree) or something similar
Professional experience as HSE/QM manager or in a similar function as well as international experience in QM and HSE in the construction industry or mining industry, respectively
Knowledge of creating QM/HSE documentation as well as QM/HSE procedures and processes
Experience in risk workshops (HAZARD, HAZOP, etc.) and with Tier 1 mining companies (Rio Tinto, BHP, Vale, Anglo American, etc.)
Hands-on experience with quality management systems (QMS) and HSE systems
Additional certification in quality assurance and in HSE; PMP certification
Good communication skills in English
What we offer you
A flexible working hours scheme helps you to better balance your work and personal life.
We actively support our employees in their personal and professional advancement with a wide range of internal seminars and our management development programme.
You can also look forward to a number of attractive benefits such as capital-forming payments, support in childcare questions, a company pension scheme and company car – to mention just a few.
Interested?
We look forward to receiving your application, indicating your salary expectations and earliest possible start date. Please apply online via the "apply online" button.
The TÜV NORD GROUP is committed to diversity and equal opportunities for all, regardless of age, gender, disability, religion, ethnic or social background or sexual orientation.
If you are interested in this position but your previous experience does not perfectly match every point in the job description, we encourage you to apply anyway!
BUER00040
About the TÜV NORD GROUP
Individual career planning and development, exciting challenges and a lot of room for creativity: This makes the working environment at the TÜV NORD GROUP special and allows us to provide excellent solutions for people, technology and the environment in more than 100 countries throughout the world. We act responsibly, combine sustainability, innovation and cooperativeness and appreciate diversity as a source of inspiration within our company. Come and join our team!
About DMT
DMT is a globally active company for engineering services and corresponding consulting services with more than 280 years of experience. With 13 engineering and consulting companies at 30 locations and more than 1,100 employees worldwide, DMT focuses on the markets of plant engineering and process engineering, infrastructure and construction, as well as raw materials and energy. DMT is a company of TÜV NORD GROUP.
Recruitment process
We are certified